Guide for an effective move
Moving to another country requires a great emotional and physical challenge for the person and their families. Difficult decisions, such as selecting your service provider, packing products or choosing the right insurance coverage, will have to say them among others.
The best advice you can give is: Prepare wisely. One thing that is probably already scarce is your own time.
The way you use your time during the weeks leading up to your move will influence your readiness for relocation. Being prepared will save you time, money and less stress prior to your transfer.
Planning tips
Even acquiring a professional operator who will take care of your move, it is better to prepare yourself understanding everything that involves a move in advance and plan accordingly.
Schedule your move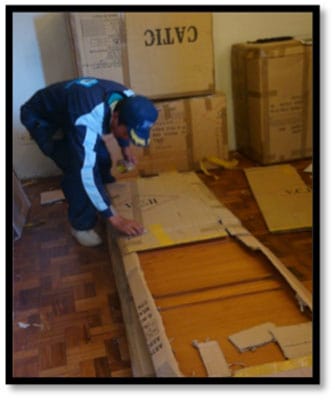 If you can choose a date to move, we recommend you move out of the high season first.
The period of the school holidays is usually the busiest time of the year for the moving industry, since most people with families choose (or need to relocate) fairly in this period. In addition, the end of the month is also usually more active because the conclusion of a lease of a house and other business practices are usually the last day of the month.
Select your professional removal company.
Your move may be coordinated by your employer who works with an approved provider. If not, it is important that you find a reliable international moving company. You can obtain a list of removal companies consulting the international associations recognized worldwide as FIDI, LACMA, IAM. We recommend approaching some companies and comparing the services they offer before you can select who you can trust.
How to choose an international moving company.
If your employer does not organize your move, it is important to find an international moving company that is reliable, we can suggest some recommendations:
• Obtain at least three separate estimates for your move.
This will give you the opportunity to compare prices, services provided and the availability of the moving company. Although the price is an important component, it is also important to take into account the years of service, the services provided and the recommendations of other people. For example, the packaging materials may vary, some companies may offer specialized removal services such as moving antiques and arts, and so on. Choose the company that best suits your budget and service requirements.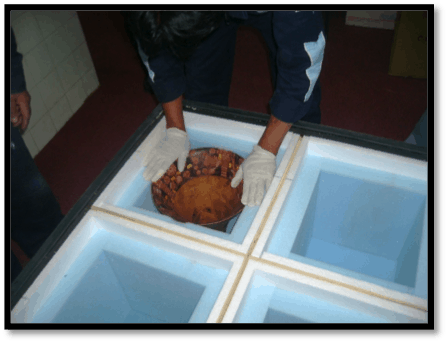 When comparing quotes between international moving companies, be sure to check what is included and what is not included to avoid additional unpleasant charges at a later date. Often, appointments that seem cheap may cost you more in the end.
Ask the following questions:
Is the shipping process the same?
Will my personal items be moved in their own container, or will they be consolidated with those of other people?
Are charges for terminal and port management included?
Does it include packing / unpacking?
Do you consider the access for the transfer?
Is customs clearance included?
What time do you estimate for the delivery?
Is it an internationally accredited company?
Who will provide the service at the other end?
The person who visits you in your home and conducts the survey prior to the transfer can be excellent and the packing equipment at the origin is wonderful. But ask them who will be the international company that provides the services at the other end.
• Obtain recommendations
Ask your friends, family and co-workers about the international companies you have used in the past and you will soon meet a list of trusted international companies. Review the comments about your credibility and request testimonials from previous clients.
• Additional service requirements
Consider the additional services you may require from your international moving company.
Do you need immigration assistance, currency transfer, a professional cardboard packaging service, house cleaning, pet transportation, car transportation or a complete unpacking service at the time of delivery? Maybe even a maintenance staff service to hang photos, reassemble the playground equipment, etc.
• Get everything in writing
It is not wise to proceed with an international moving company if you do not have complete terms and conditions and a detailed contract.
Be sure to obtain a written quotation without commitment and verify that all details are detailed and that all costs are clearly illustrated.
Do not risk unexpected charges or surprises on your move-in day.
Packaging advice
People often worry about packing their domestic products for export. But in principle, the professional packer will do most of the work for you. This are some tips and recommendations to help you and the moving company make a more balanced movement.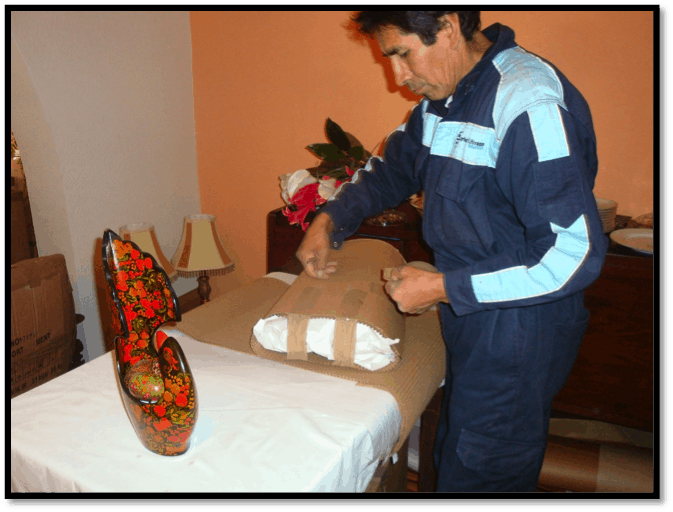 Do not pack anything yourself (except perhaps some personal items).
Leave it to the professionals. You may choose to pack less valuable or less fragile items, but your supplier will generally not accept responsibility for damage to items in boxes that have been packaged by the owner.
Decide in advance exactly what you want to take and what you will leave behind. This will facilitate the process of packing on the same day in motion.
Customs restrictions Different countries have different regulations, it is important to know the items that you can or can not send to your new country.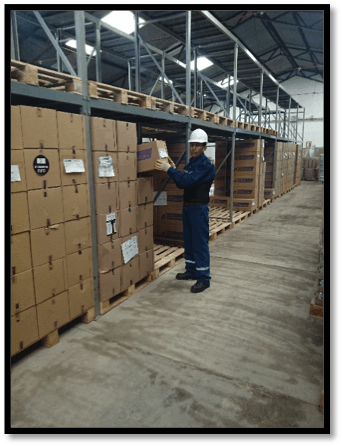 In general, we do not recommend moving items such as hazardous materials (paint, explosive items, etc.), perishable products, flammable or corrosive products, alcohol and food products, or weapons.
Electrical devices may not work in another country.
Ask your chosen moving company about customs restrictions.
Be present when your products are being packaged.
The packing services teams will arrive at the date and time agreed with you and will go through your house with you, so you can indicate what you need to pack and point out anything particularly fragile.
Do not move everything in one area.
Leave everything in situ in your home (like images on walls and glasses in closets), this way it is easier for packers.
Keep with you the personal items you need for your trip.
Keep your passports, tickets, flight bags, etc. separated from the products that are being packaged for shipment.
You do not want your personal items to be packed by accident!
Check each cabinet before the packers leave and make sure they do not
Nothing left behind.
If you still want to pack some personal items, here is more information and tips:
Goods packaged by the owner generally can not be insured for damages. Check with your moving company to establish the terms of insurance coverage.
Make a list of everything you pack in each box.
Do not pack products that are prohibited or restricted in your destination country. If in doubt, check with your moving company.
Do not pack anything that is flammable or corrosive.
Do not pack heavy boxes: they are difficult to handle and can be damaged more easily than lighter packages.
Never use cardboard boxes that have previously transported food products.
Take the keys to the trunks and suitcases with you and have them available at the destination for customs officials, if they need to inspect them.
Items prohibited from entering Bolivia in a move
Food in general (even sealed or canned).
Medicines
Plants.
Nacotic
Drugs
Explosives
Pornographic material
Firearms, weapons and ammunition.
Precursors and refrigerators c / gas R-12.
Perfumes
Creams
Shampoo
Disposable diapers.
Detergents and soaps.
Liquids
Species.
Tea.
Oil.
Fur stuffed animals
Artworks.
Alcoholic beverages with limited allocation:
Diplomats: 6 liters.
Non-diplomatic: 3 liters.
---